ESEIW Statement on COVID-19 and Conference Dates
As a result of the COVID-19, and given the uncertainty of how the situation will evolve in the next few months, the ESEIW Steering Committee has decided to cancel the physical ESEIW 2020. We will hold ESEIW 2021 in Bari. Rather than fully cancelling ESEIW 2020, we are exploring alternatives for a virtual event. As a result, the stated paper deadline for ESEM 2020 of April 27 will be delayed. We will communicate the updated plan within the next four weeks.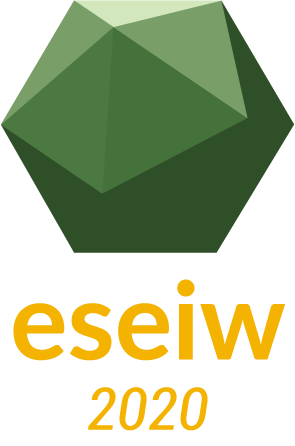 EMPIRICAL SOFTWARE ENGINEERING INTERNATIONAL WEEK
This week will be an exciting combination of conferences, meetings, workshops and tutorials in Bari, Italy.
Program at a Glance
SUNDAY 4TH
MONDAY 5TH
TUESDAY 6TH
WEDNESDAY 7TH
THURSDAY 8TH
FRIDAY 9TH

ISERN MEETING

ISERN MEETING

IDOESE Doctoral Symposium

ESEM Conference

ESEM Conference

IASESE Advanced School

SSBSE Symposium

ISERN Reception

ISERN Dinner

ESEM Reception

ESEM Dinner